About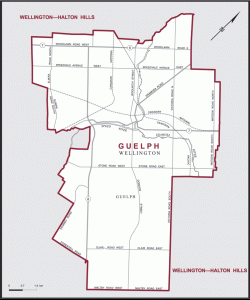 The Guelph Electoral District Association (EDA) of the Conservative Party of Canada is the local "branch" of the Conservative Party of Canada.  This association covers the riding of Guelph which, geographically, is the City of Guelph.  Our youth group colleagues are The Campus Conservatives at the University of Guelph.
We are active both during and in-between federal elections.  We are motivated by two factors:  
First - We are proud supporters of the Harper Government.  The strong, stable, national majority Conservative Government that was elected on May 2, 2011 has benefitted Canadians across our great country and uses effective and fiscally responsible means to address our concerns.  Canada has recovered from the economic downturn of 2008/09 better and faster than other countries around the world. However, the recovery is still fragile, especially given the fiscal problems faced by our closest economic ally, the U.S., by many European countries. That's why economic growth remains the top priority of Canadians and our Conservative Government.
Second – Guelph needs to have a say in the Harper Government.  We need to have a representative at the Conservative caucus table in Ottawa, not sitting in a back corner of Parliament.   Although the Harper Government has a majority and the next federal election is another 2 years away, we need to start the candidate recruitment process now, and to build our resources and local support to ensure that he or she becomes part of the next Harper Government!