About Us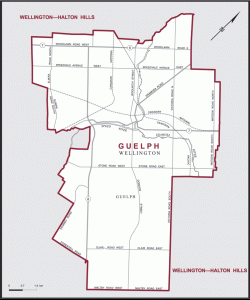 The Guelph Electoral District Association (EDA) of the Conservative Party of Canada is the local "branch" of the Conservative Party of Canada.  This association covers the riding of Guelph which, geographically, is the City of Guelph.  Our youth group colleagues are The Campus Conservatives at the University of Guelph.
We are active both during and in-between federal elections.  We are motivated by two factors:  
First - WE ARE PROUD SUPPORTERS OF THE HARPER GOVERNMENT.  The strong, stable, national majority Conservative Government that was elected on May 2, 2011 has benefitted Canadians across our great country and uses effective and fiscally responsible means to address our concerns.  
Second – WE ARE PROUD TO HAVE GLORIA KOVACH AS OUR CANDIDATE IN THE 2015 FEDERAL ELECTION.  Guelph needs to have a say in Ottawa.  Guelph needs to have a representative at the Conservative caucus table in Ottawa, not sitting in a back corner of Parliament.  Gloria Kovach is the right person to be Guelph's MP!
Our Vision and Core Beliefs - Our vision is for Canadians to have a Federal government that:
* is smaller, more effective, and fiscally responsible with taxpayer funds
* does not interfere unnecessarily in people`s lives.
We also believe in:
* responsible government that respects the wishes of citizens.
* democratic reforms in the House of Commons and Senate to make them more effective and responsive.
* the equality of citizens and provinces in Canada.
* a Canada that is free and prosperous.
Our role in Guelph – Like all political party support groups, we make an important contribution to democracy in Guelph.  We contribute by being the local information portal for conservative-minded residents in this riding.  We provide opportunities for Conservative party members and supporters to gather together, get to know each other, and help select Guelph's M.P. candidate for upcoming federal elections.